Winemaker for a Day with Shottesbrooke
Want to discover the hustle and bustle of the McLaren Vale vintage season & become a winemaker for the day?
This unique tour will take you behind the scenes at Shottesbroke Winery to learn the process behind creating exceptional wines, followed by a delicious degustation lunch. Taking you beyond the cellar door, this is a rare opportunity for a true wine immersion experience.
Available for a limited time only in April/May.
Enquire About This Day Tour
Ever wanted to be a winemaker during the most exciting time of the year in McLaren Vale? Our exclusive 'Winemaker for a Day' experience at Shottesbrooke allows you to get up close and personal with vintners and find out what really goes on during vintage season. Learn the secrets of winemaking and go beyond the cellar door to see what takes place in a modern winery during vintage, with opportunity to get hands-on with unique vintage tasks.
Greeted by your host on arrival, you'll take a guided tour through the beautiful Shottesbrooke vineyard property and state-of-the-art winery complex, whilst learning about how this company has become a truly sustainable producer and contributor within the McLaren Vale region.
After this, enjoy a short morning tea break with the team, before embarking on an expedition through the winery to immerse yourself in the excitement of vintage. Here, you'll see fresh fruit being delivered into the winery direct from amazingly efficient Pellenc harvesters and find out how the fruit is prepared for winemaking.
Moving inside, you'll observe and learn about various winemaking techniques used to bring out the best in various varietals, and have the opportunity to get hands on with some of the methods used to ensure the production of Shottesbrooke's premium wine. From here, you'll be taken through the fermentation process and what happens before the juice is ready to be placed into barrels.
After making your way through the winery, you will round out your experience with an exclusive tasting of raw, unfiltered and unrefined wines, alongside current and museum releases to truly showcase the progression of where a wine begins through to how it matures. This will provide a solid platform connecting the techniques you've learnt over the tour with the practicalities of how they influence a wine over time.
Once complete, you will take a short, guided walk back through Shottesbrooke's native woodlot and vineyards to their award-winning, hatted restaurant, The Currant Shed.
Six-Course Chef's Degustation Lunch
Here, you will indulge in a regionally inspired six-course chef's degustation lunch, matched perfectly with Shottesbrooke wines and an incredible view of the vineyards and surrounds. Between courses, you may treat yourself to a self-guided tour of The Currant Shed's on-site vegetable patch and delightful Tahitian lime grove, or simply sit back, relax and take in the charming ambiance and long-lasting memories that only McLaren Vale can provide.
6 guests = $860.00 per person
5 guests = $930.00 per person
4 guests = $1,030.00 per person
3 guests = $1,210.00 per person
2 guests = $1,550.00 per person
All prices are valid for travel until 30 April 2021.
This tour operates on a private basis for a minimum of 2 guests and a maximum of 6.
Please note this is a limited season tour during Vintage season at Shottesbrooke, available from Thursday – Tuesday (excl. Wednesday). Vintage will operate to end of April/early May – enquire to confirm preferred dates available. Subject to availability at time of booking request. Blackout and seasonal dates apply.
Your Guide's Special Tips
"This is a must do experience for wine lovers! Only available through vintage season (April/early May), this tour takes you behind the scenes of Shottesbrooke winery. You will have the chance to discover the techniques used in winemaking and may even have the chance to be involved in the process. After enjoying an exclusive tasting, indulge in a six-course chef's degustation lunch."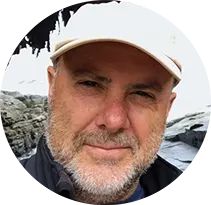 Andrew Walters – Lead Guide