3 Day Scenic Sequoia Escape – with Luxury Wine & Dine Tours
Led by our expert local guide, this private 3 Day tour takes you through the Adelaide Hills and the Barossa. Go behind the scenes and discover exceptional food and wine, local artisans, and premium regional produce.
Stay for 2 nights at Sequoia, the Adelaide Hills' newest luxury lodge, offering personalised service and incredible panoramic views.
Enquire About This Day Tour
Your Guide's Special Tips
"Are you a fan of Sparkling wine? Be sure to let us know and we can arrange for Sparkling connoisseurs to enhance their experience with the opportunity to disgorge and take home a personal bottle of méthode traditionnelle sparkling wine. Additional fees apply."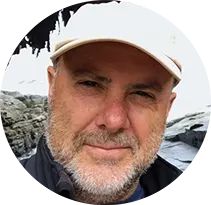 Andrew Walters – Lead Guide