3 Day Eos by SkyCity Package – with Luxury Wine & Dine Tours
Go behind the scenes and discover the food, wine, produce, artisans, and charm of the Adelaide Hills and Barossa with our expert local guide by day. By night, stay at Eos by SkyCity, a 5-star luxury hotel located in the heart of Adelaide City.
Enquire About This Day Tour
Explore the natural beauty of the Adelaide Hills, the rolling countryside, the charming towns and indulge in private tasting experiences at boutique wine producers
Eos by SkyCity Allure Riverview King (2 Nights)
Eos by SkyCity is the latest five-star luxury offering in the heart of Adelaide, offering personalised, five-star service alongside a range of signature on-site experiences
Well-known for its two wine specialities, including Riesling and internationally-acclaimed Shiraz, our Iconic Barossa tour offers a fully organised day of wine exploration throughout the region.
Private Transfer to Airport
Private Transfer between Adelaide airport and Eos by SkyCity
6 guests = $2,055.00 per person* ($12,330.00 per group)
4 guests = $2,315.00 per person ($9,260.00 per group)
2 guests = $3,095.00 per person ($6,190.00 per group)
Prices are based on twin share accommodation, and are valid for travel until 31st March 2023.
The above costs are dependent on availability at the time of booking. Blackout dates and seasonal surcharges may apply and costs are subject to change. Terms and conditions apply.
Please contact The Tailor Touring Co. to check on full terms and conditions and availability.
Your Guide's Special Tips
"Wining and Dining not your thing and want to tailor this package to suit your interests? That is easy, chat to us about what your special interests are: art, culture, wildlife… We can create highly personalised day tours, designed to suit your pursuits."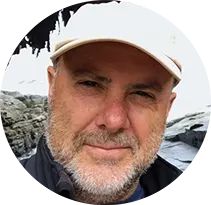 Andrew Walters – Lead Guide
Enquire About This Day Tour